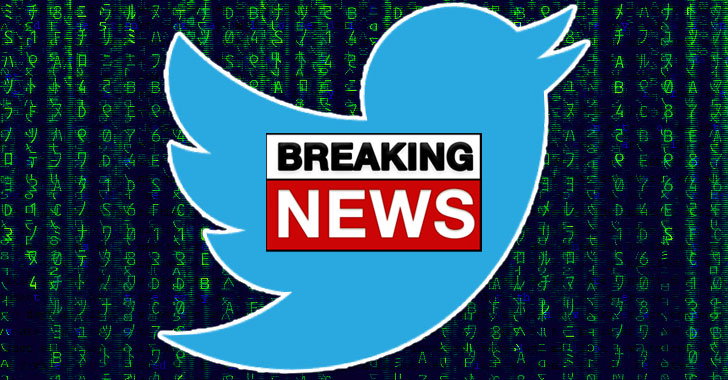 A 17-year-old teen and two other 19 and 22-year-old individuals have reportedly been arrested for being the alleged mastermind behind the recent Twitter hack that simultaneously targeted several high-profile accounts within minutes as part of a massive bitcoin scam.
According to the U.S. Department of Justice, Mason Sheppard, aka "Chaewon," 19, from the United Kingdom, Nima Fazeli, aka "Rolex," 22, from Florida and an unnamed juvenile was charged this week with conspiracy to commit wire fraud, conspiracy to commit money laundering, and the intentional access of a protected computer.
Florida news channel WFLA has identified a 17-year-old teen named Graham Clark of Tampa Bay this week in connection with the Twitter hack, who probably is the juvenile that U.S. Department of Justice mentioned in its press release.
Graham Clark has reportedly been charged with 30 felonies of communications and organized fraud for scamming hundreds of people using compromised accounts.
On July 15, Twitter faced the biggest security lapse in its history after an attacker managed to hijack nearly 130 high-profile twitter accounts, including Barack Obama, Kanye West, Joe Biden, Bill Gates, Elon Musk, Jeff Bezos, Warren Buffett, Uber, and Apple.
The broadly targeted hack posted similarly worded messages urging millions of followers of each profile to send money to a specific bitcoin wallet address in return for larger payback.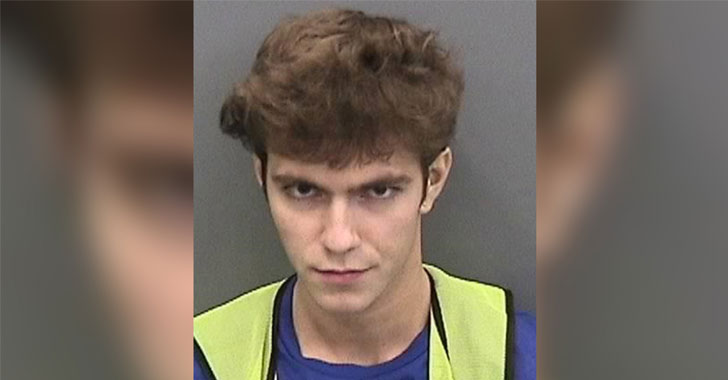 "Everyone is asking me to give back, and now is the time," a tweet from Mr. Gates' account said. "You send $1,000; I send you back $2,000."
The targeted profiles were also include some popular cryptocurrency-focused accounts, such as Bitcoin, Ripple, CoinDesk, Gemini, Coinbase, and Binance.
The fraud scheme helped the attackers reap more than $100,000 in Bitcoin from several victims within just a few hours after the tweets were posted.
As suspected on the day of the attack, Twitter later admitted that the attackers compromised its employees' accounts with access to the internal tools and gained unauthorized access to the targeted profiles.
In its statement, Twitter also revealed that some of its employees were targeted using a spear-phishing attack through a phone, misleading "certain employees and exploit human vulnerabilities to gain access to our internal systems."
Twitter said a total of 130 user accounts were targeted in the latest attack, out of which only 45 verified accounts were exploited to publish scam tweets. It also mentioned that the attackers accessed Direct Message inboxes of at least 36 accounts, whereas only eight accounts' information was downloaded using the "Your Twitter Data" archive tool.
"There is a false belief within the criminal hacker community that attacks like the Twitter hack can be perpetrated anonymously and without consequence," said U.S. Attorney Anderson.
"Today's charging announcement demonstrates that the elation of nefarious hacking into a secure environment for fun or profit will be short-lived. Criminal conduct over the Internet may feel stealthy to the people who perpetrate it, but there is nothing stealthy about it. In particular, I want to say to would-be offenders, break the law, and we will find you."
"We've significantly limited access to our internal tools and systems. Until we can safely resume normal operations, our response times to some support needs and reports will be slower," Twitter added.
This is a developing story and will be updated as additional details become available.
[ad_2]
Is your business effected by Cyber Crime?
If a cyber crime or cyber attack happens to you, you need to respond quickly. Cyber crime in its several formats such as online identity theft, financial fraud, stalking, bullying, hacking, e-mail fraud, email spoofing, invoice fraud, email scams, banking scam, CEO fraud. Cyber fraud can lead to major disruption and financial disasters. Contact Digitpol's hotlines or respond to us online.
Digitpol is available 24/7.
Email: info@digitpol.com
Europe +31558448040
UK +44 20 8089 9944
ASIA +85239733884